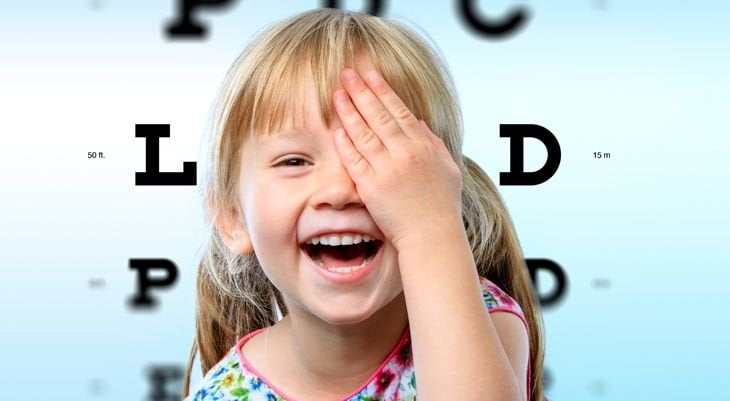 Most schools provide vision screening programs to identify children who have problems with eyesight. Although these provide a great opportunity to notice common vision problems, many vision issues go undetected in school exams. A comprehensive eye exam from an optometrist is needed to accurately diagnose a range of common pediatric vision issues.
Vision develops neurologically until a child is about 12 years old. Early detection of problems can make them easier to solve during these crucial years of growth. For example, diagnosing and treating strabismus — commonly known as being cross-eyed — in a young child ensures she has the best chance of developing and maintaining good vision. Nearsighted children will do better in school once they have glasses. Pediatric ophthalmologists also address diseases elsewhere in the body that affect children's eyes.
What to Expect During Your Child's Visit
Expect your first visit to be longer than your average doctor's appointment. Allow for about 90 minutes for a thorough exam.
The doctor will ask about your child's health history and any eye-related concerns you might have. Be sure to bring your insurance information and a list of any medications your child takes. Notify the doctor of any allergies.
We have different ways of testing children's eye health, depending on their ages. These may include looking at pictures and reading eye charts. The doctor will check each eye separately as well as both together, and test muscle function around the eyes.
Your child's eyes will be dilated with eye drops. These drops can sting and cause blurry vision. Reassure your child that this is temporary, and necessary to let they doctor see inside his or her eyes.
Once testing is through, we will recommend treatment, if needed.